WDD 131 GuideLine washing machine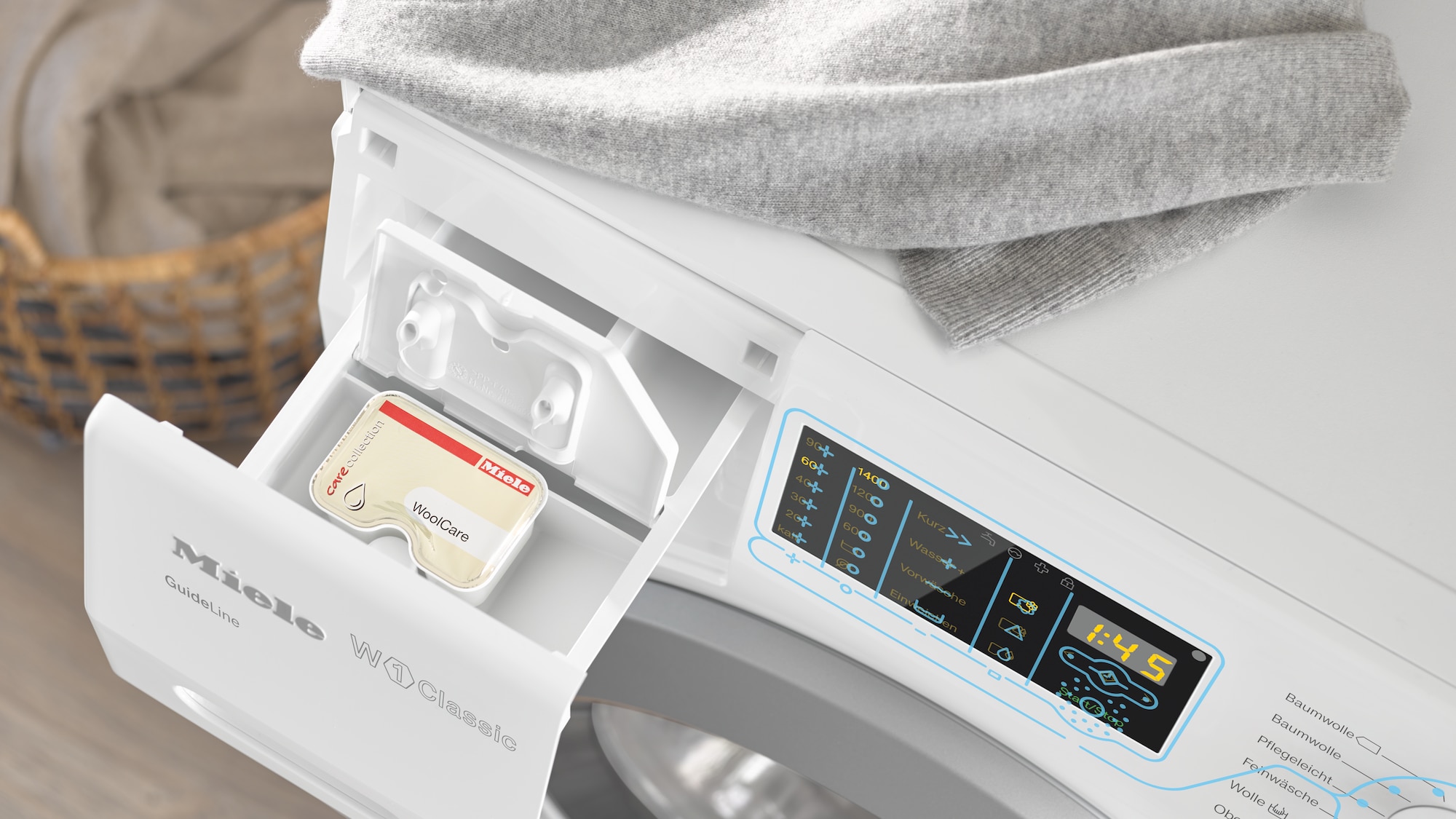 Introducing our unique GuideLine washing machine for the blind & partially sighted
With tactile controls, audible signals and outstanding Miele quality.
Miele's new WDD 131 WPS GuideLine washing machine combines typical Miele quality, performance and economy with intuitive controls designed specifically for blind or partially sighted people.
Thanks to Miele's innovative tactile control panel design and audible programme signals, the GuideLine washing machine is simple and safe to operate without compromising on laundry performance.
Tactile control panel
The Miele GuideLine washing machine features a unique, tactile control panel that enables you to easily select the right programme and settings, ensuring laundry is cleaned to perfection every time.
The GuideLine is easy and intuitive to operate using just a rotary control and touch panel that also provide a strong visual contrast. The rotary control uses sound and raised dots to help you quickly select one of the 12 washing programmes, and the unique tactile control.
Audible programme confirmation
The Miele GuideLine washing machine features audible sounds at different pitches to ensure you can easily select the programme, temperature and other settings that you want.
The higher the selected temperature or spin speed, the higher the pitch of the sound. An audio version of the instruction manual is included to help you quickly master the settings and get the most from your appliance.
Outstanding Miele quality and performance
Miele is the only brand to test washing machines for 20 years' use, and thanks to its exceptionally low operating noise the GuideLine won't be intrusive whilst running.
The GuideLine's large 8kg capacity drum is big enough for family use and its honeycomb design protects even delicate fabrics when used with the hand wash programme. And for total peace-of-mind, a 5 year parts and labour warranty is included as standard.
Miele innovations for added convenience
The GuideLine washing machine is mess-free, thanks to its built-in CapDosing system that uses detergent tablets to precisely dose the correct amount for each load of laundry. And the superb Add Load function enables you to add any forgotten items to the load at any stage of the cycle.
"The first truly accessible washing machine specifically developed for blind and partially sighted people."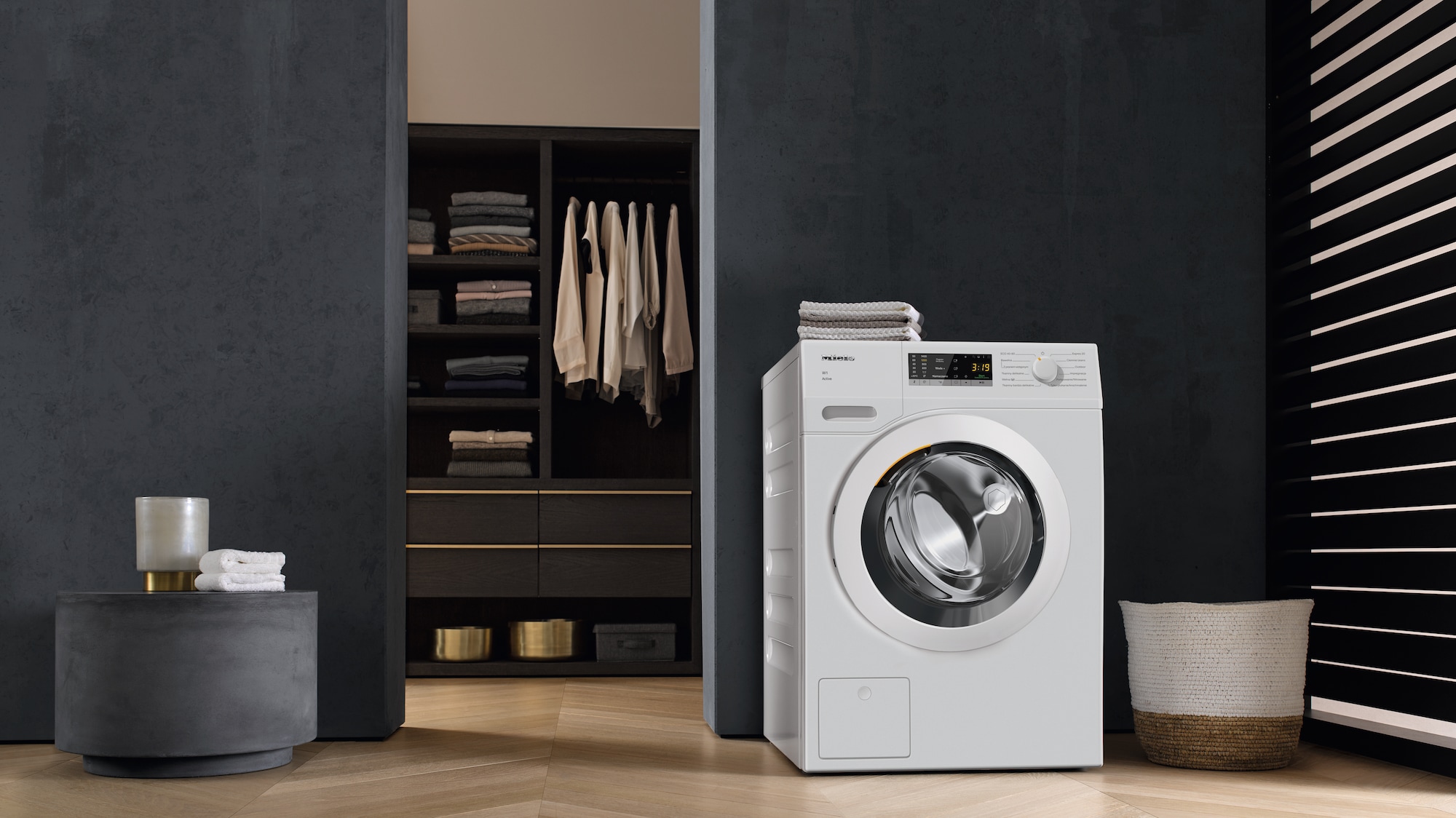 Miele Washing Machines
Miele is the only manufacturer to test washing machines to withstand the equivalent of 20 years' use. Explore our full range of innovative washing machine models.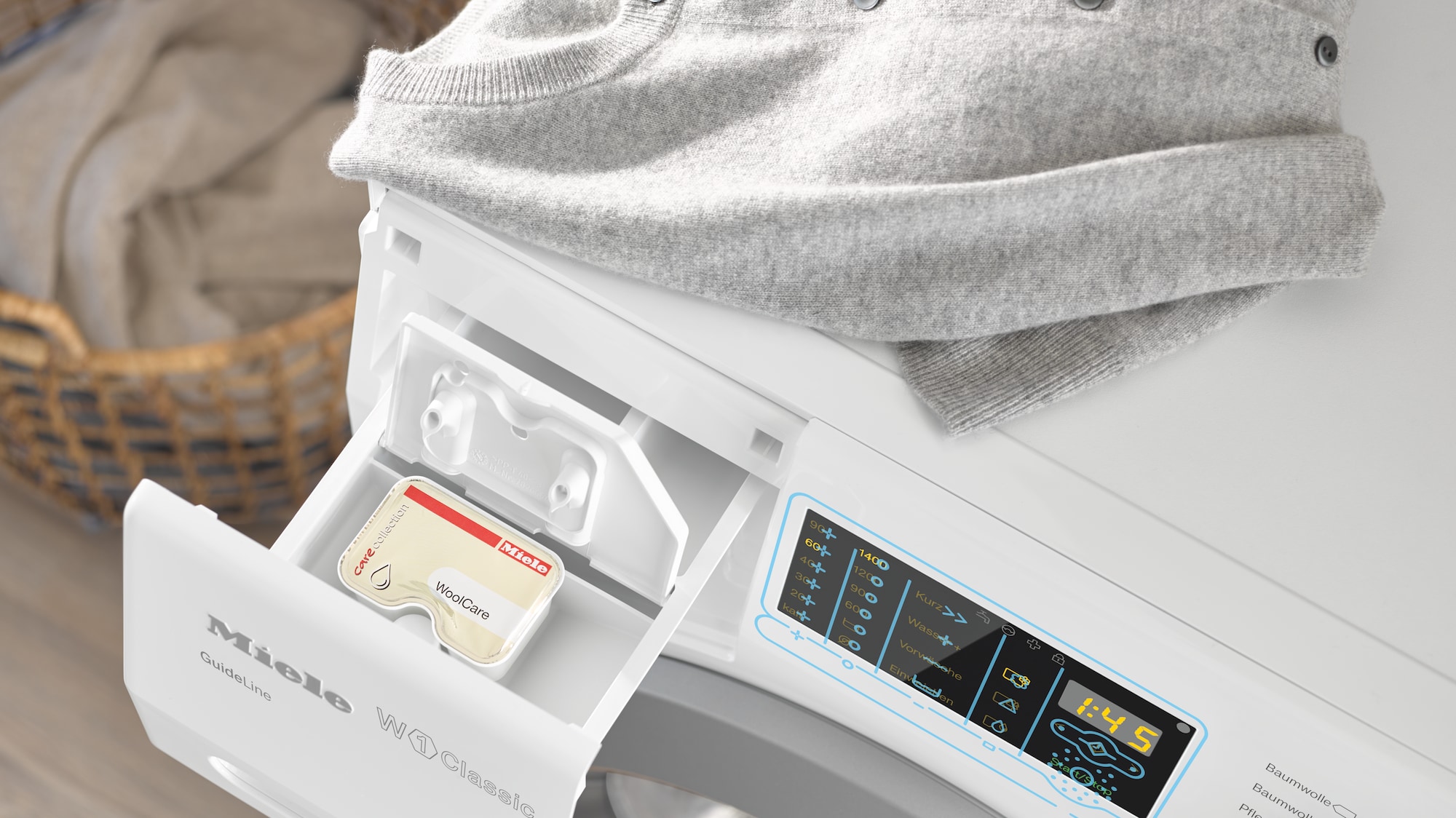 WDD 131 WPS GuideLine
Go to the product page to get full WDD 131 WPS GuideLine washing machine details and specifications or to make a purchase.